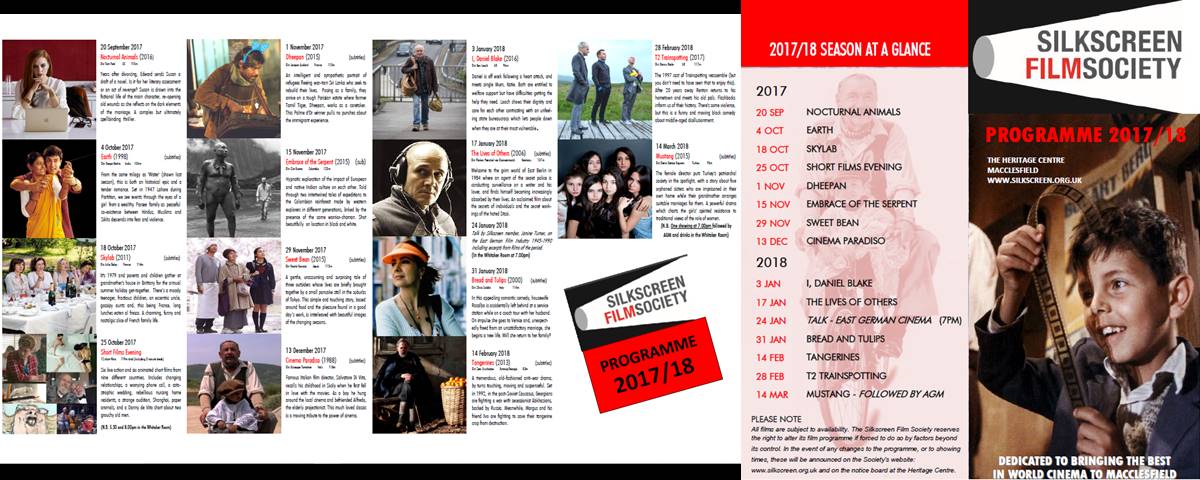 Wednesday 20th September 2017
We're ready to roll with Silkscreen's 2017-18 season and you can see full details and trailers of all the films right here. The screening dates for your diary are …. Sept 20th, Oct 4th and 18th, Nov 1st, 15th and 29th, Dec 13th, Jan 3rd, 17th and 31st, Feb 14th and 28th, and March 14th.  The Short Film Evening will be Oct 25th and the Film Talk on Jan 25th.
Programmes for the new season have been posted out. You can renew your membership using the form in the programme or else here on the website on the Join Us page.
In the meantime let us have any thoughts via the Comments page on this website.