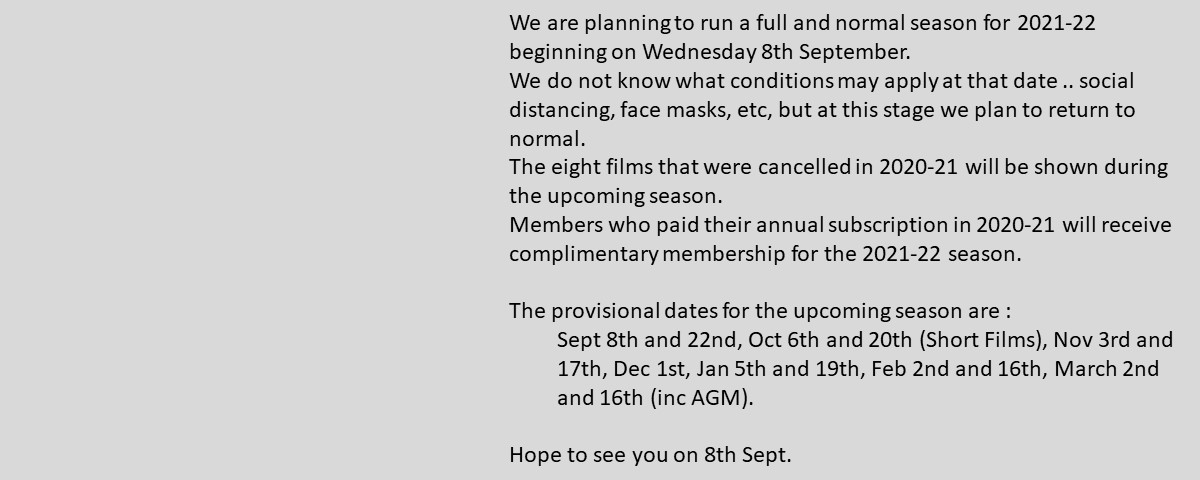 Wednesday 8th September 2021
We are planning to run a full and normal season for 2021-22 beginning on Wednesday 8th September. We do not know what conditions may apply at that date .. social distancing, face masks, etc, but at this stage we plan to return to normal. The eight films that were cancelled in 2020-21 will be shown during the upcoming season. Members who paid their annual subscription in 2020-21 will receive complimentary membership for the 2021-22 season.
The provisional dates for the upcoming season are : Sept 8th and 22nd, Oct 6th and 20th (Short Films), Nov 3rd and 17th, Dec 1st, Jan 5th and 19th, Feb 2nd and 16th, March 2nd and 16th (inc AGM).
Hope to see you on 8th Sept.