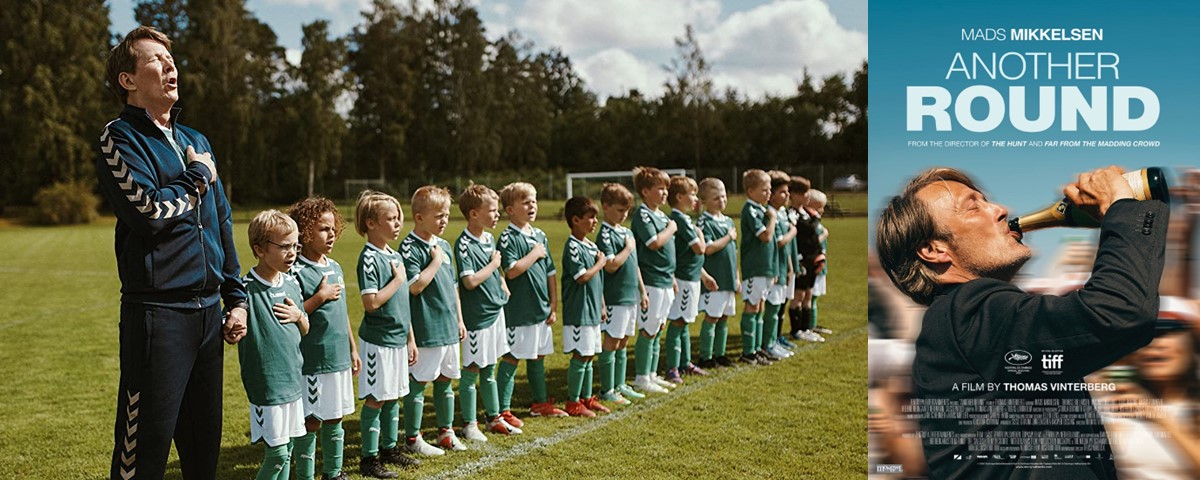 Wednesday 2nd November 2022
Made in 2020. Director: Thomas Vinterberg; Denmark; 117 mins, subtitles.
Mads Mikkelson stars as a teacher who together with a group of drinking buddies experiment with the theory that a certain elevated alcohol level can make them better versions of themselves! This Oscar winning comedy drama confronts matters of life and death with equal vigour.