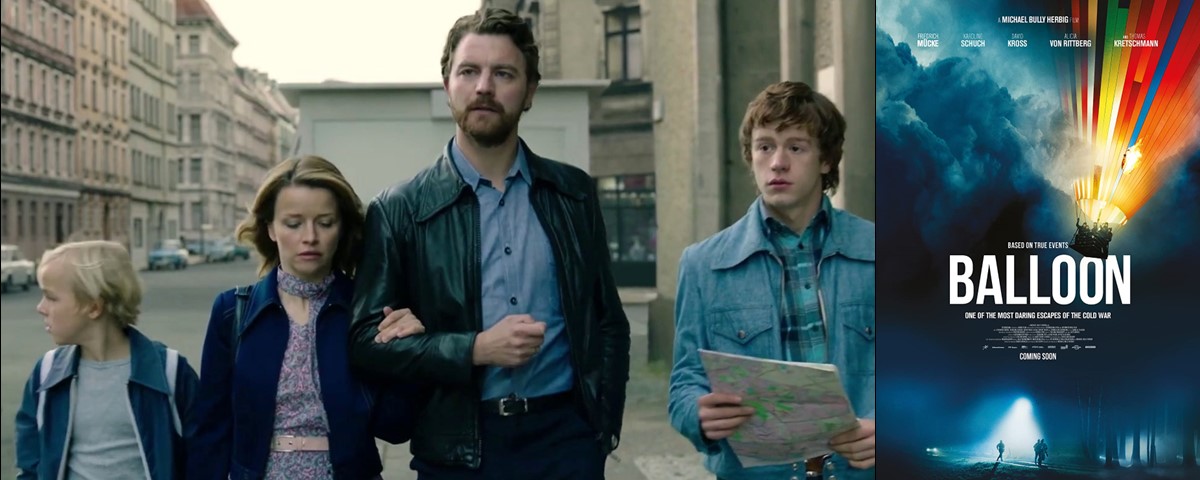 Wednesday 1st February 2023
Made in 2018. Director: Michael Herbig; Germany; 125 mins, subtitles.
Based on true events in 1979, the film tells the story of the only people to attempt to escape from the GDR to the West by building a hot air balloon. In a tense drama, the East Germans race to construct the balloon in secret while the Stasi are closing in.