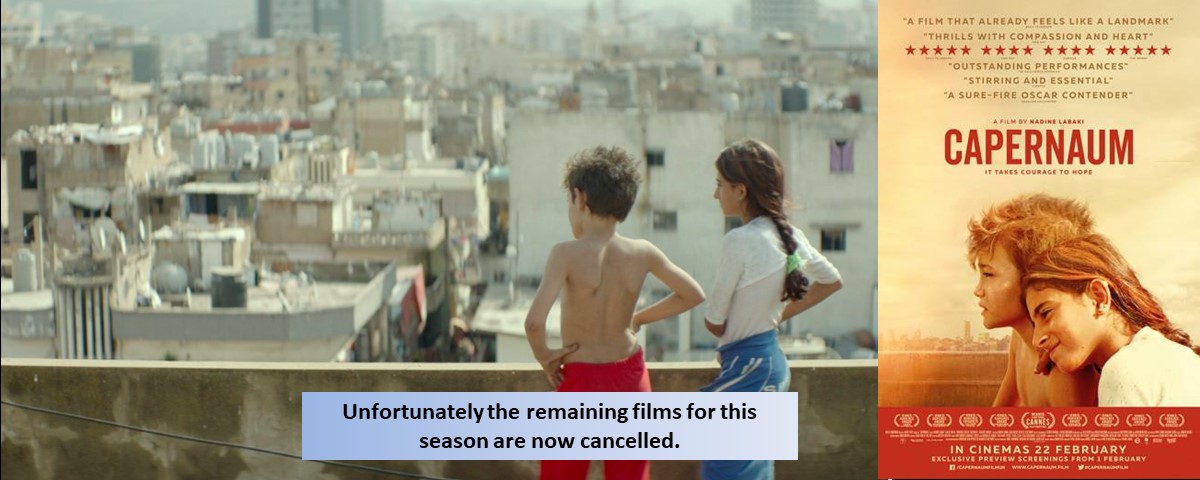 Wednesday 3rd March 2021
Made in 2018. Director: Nadine Labaki; Lebanon; 120 mins; subtitles.
Zain is a 12 year old boy trying to survive on the streets of Beirut. This well-observed story follows his difficult, sometimes desperate, existence, and the different attitudes of the people that he meets. Some humour despite the turmoil. The young Syrian actor, himself a refugee, steals the show.