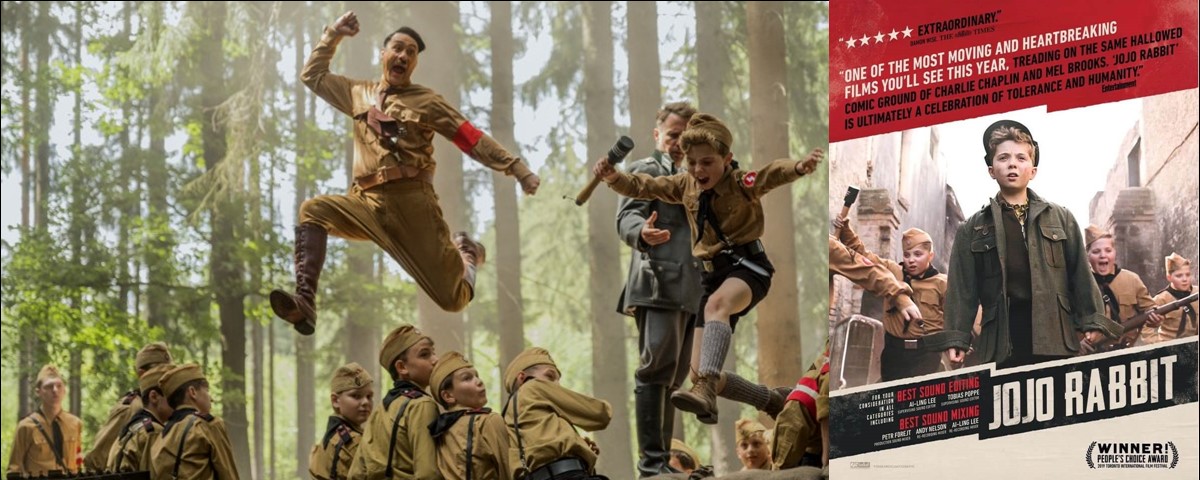 Wednesday 16th September 2020
Made in 2019. Director: Taika Waititi; USA; 108 mins.
Set at the end of WW II the film stars JoJo, a boy in the Hitler Youth whose imaginary friend is Hitler. His mother and a Jewish girl make him confront propaganda and his indoctrinated views. A comic, tragic, touching satirical film about anti-Semitism and Nazism.