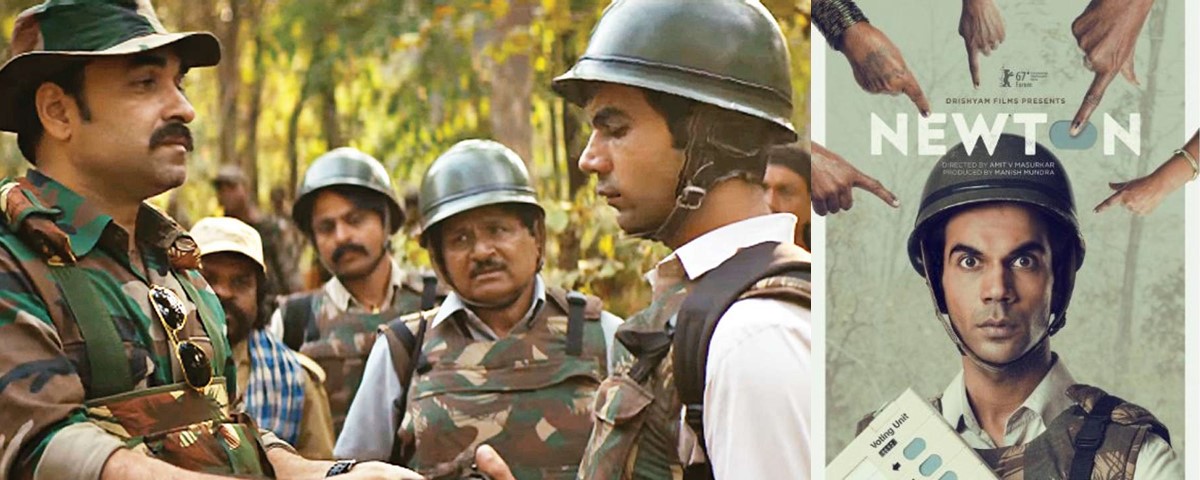 Wednesday 19th January 2022
Made in 2017. Director: Amit Masukar; India; 106 mins; subtitles.
Newton, a new government clerk, is sent to a remote area to conduct an election. Faced with opposition and difficulties from all sides he is determined to do his job whatever happens. This combines a serious look at Indian elections and bureaucracy, with a nice sense of humour.