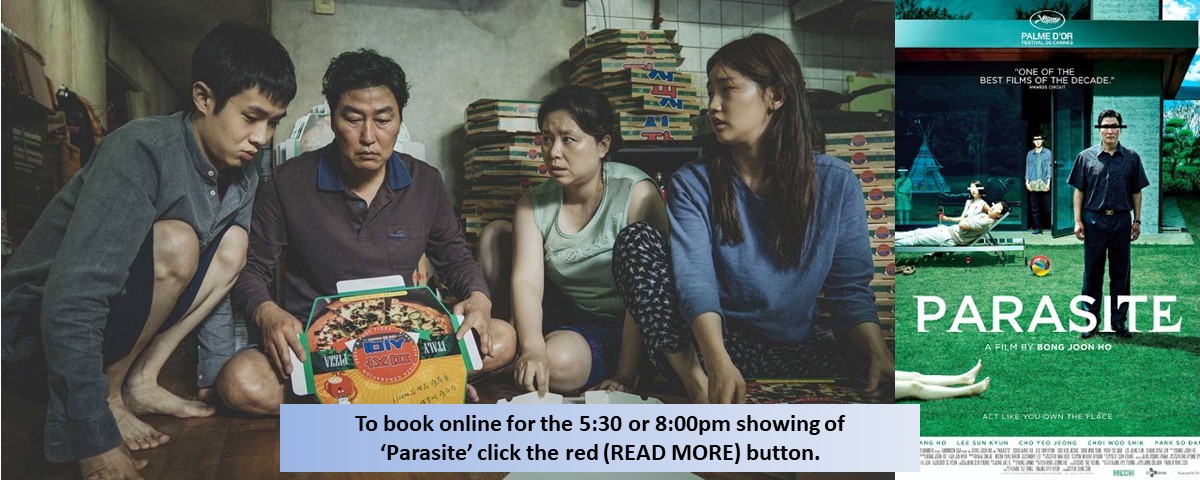 Wednesday 9th December 2020
Made in 2019. Director: Bong Joon Ho; Korea; 132 mins; subtitles.
A black comedy about a poor family who con their way into a rich family's life and start living the life of Riley But things don't last and prejudices and a long kept secret comes to the surface. A brilliantly crafted ground breaking award winning film.

Members can register to attend the 5:30 performance of 'Parasite' here
Members can register to attend the 8:00 performance of 'Parasite' here