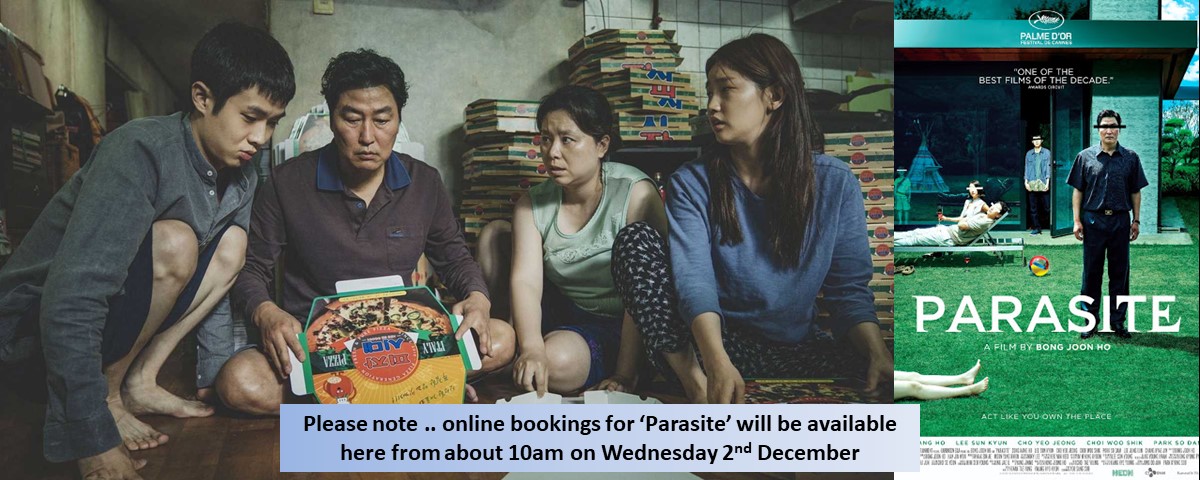 Wednesday 9th December 2020
Made in 2019. Director: Bong Joon Ho; Korea; 132 mins; subtitles.
A black comedy about a poor family who con their way into a rich family's life and start living the life of Riley But things don't last and prejudices and a long kept secret comes to the surface. A brilliantly crafted ground breaking award winning film.
We hope that lockdown restrictions will be lifted and that we will be able to screen this film as planned on Dec 9th. Tickets should be available here from about 10am on Wednesday 2nd December. Please check this website, Facebook or Twitter for updates.