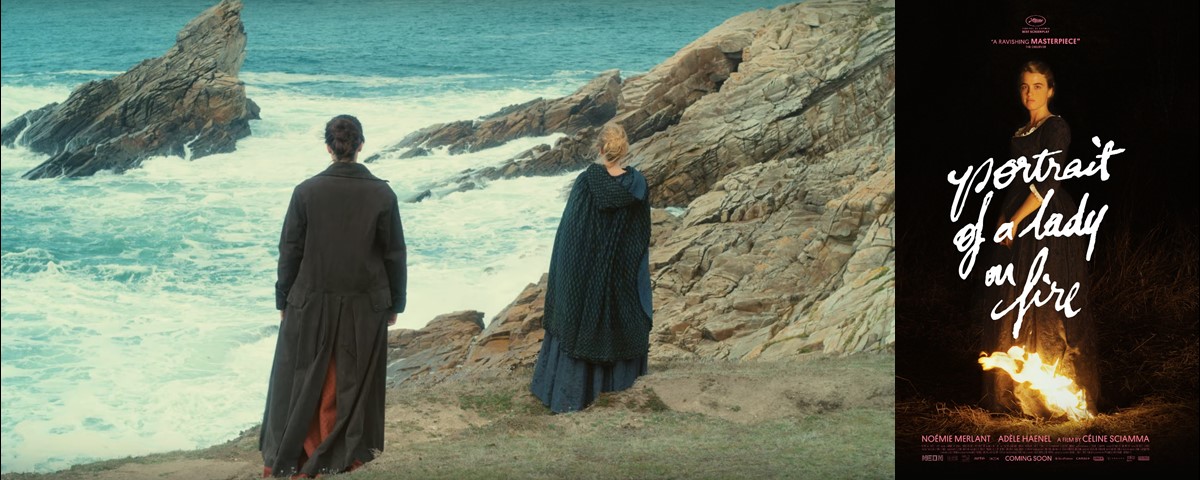 Wednesday 3rd November 2021
Made in 2019. Director: Celine Sciamma; France; 122 mins; subtitles
This gorgeously filmed romance between two women, an artist and her model, in 18th century Brittany is set against waves crashing off rocky shores, candlelit interiors and fine baroque architecture. A distinctly feminist take on Art and Passion, the historical role of women and the transformative power of love.