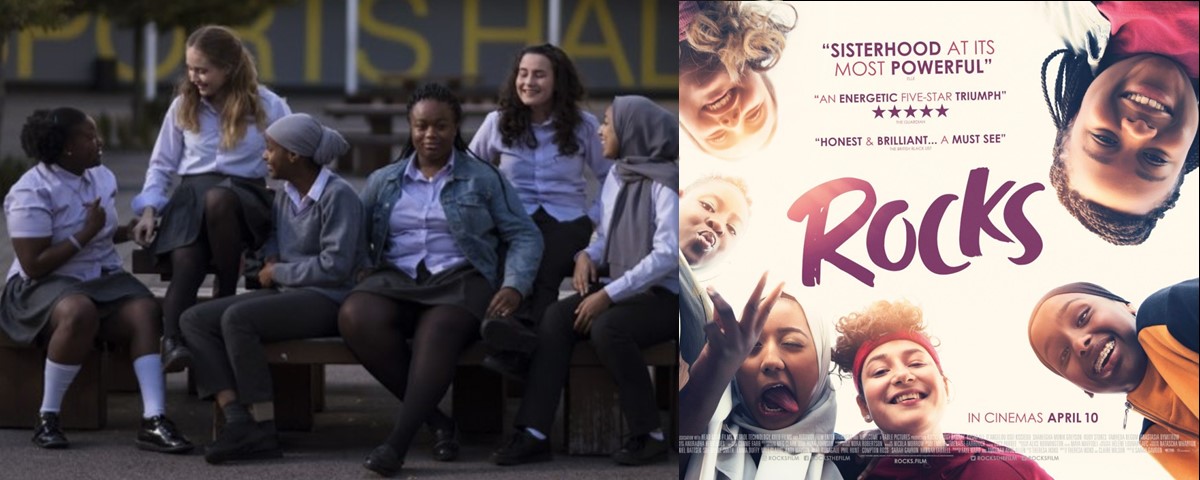 Wednesday 7th September 2022
Made in 2019. Director: Sarah Gavron; UK; 93 mins.
A vibrant and funny coming-of-age drama about teenagers set in a multi-cultural East End community. Among a cast of complete unknowns, 19 year old Bukky Bakray won the BAFTA Rising Star award for her role as Rocks, the resourceful teenage girl left to care for her young brother when her mother walks out.