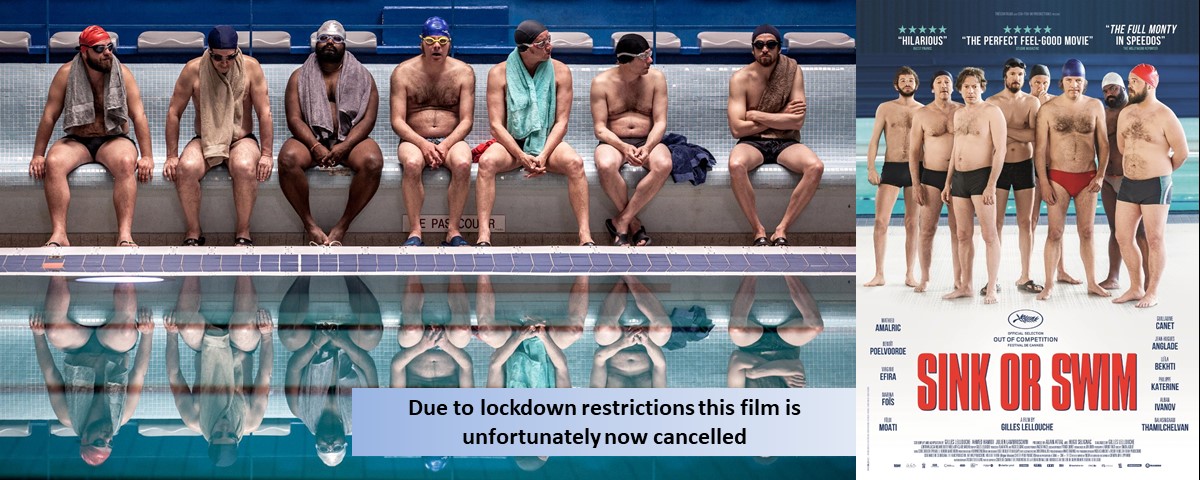 Wednesday 11th November 2020
Made in 2018. Director: Gilles Lellouche; France; 122 mins; subtitles.
Several 40-something guys, all on the verge of a mid-life crisis, decide to form their local pool's first synchronised swimming team – for men. Training with Delphine, former synchronised swimming star, will the tough challenge of competing in the World Championships allow them to find meaning in their lives?
Unfortunately, due to lockdown restrictions, this film has been cancelled.