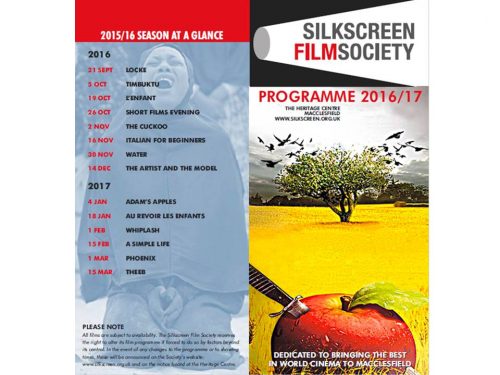 Wednesday 20th September 2017
Well that's it folks.  Silkscreen's 2016-17 season is over.  The most popular film this season was "Water", by Indian director Deepa Mehta which we showed in November, with an audience rating of 87%.  Film selection for 2017-18 will get underway very shortly.  In the meantime we do have the dates for next season and these are …. Sept 20th, Oct 4th and 18th, Nov 1st, 15th and 29th, Dec 13th, Jan 3rd, 17th and 31st, Feb 14th and 28th, and March 14th.  The Short Film Evening will be Oct 25th.
Programmes for the new season will be posted out in July when you will be able to renew your membership either by post or online.
In the meantime let us have any thoughts via the Comments page on this website.