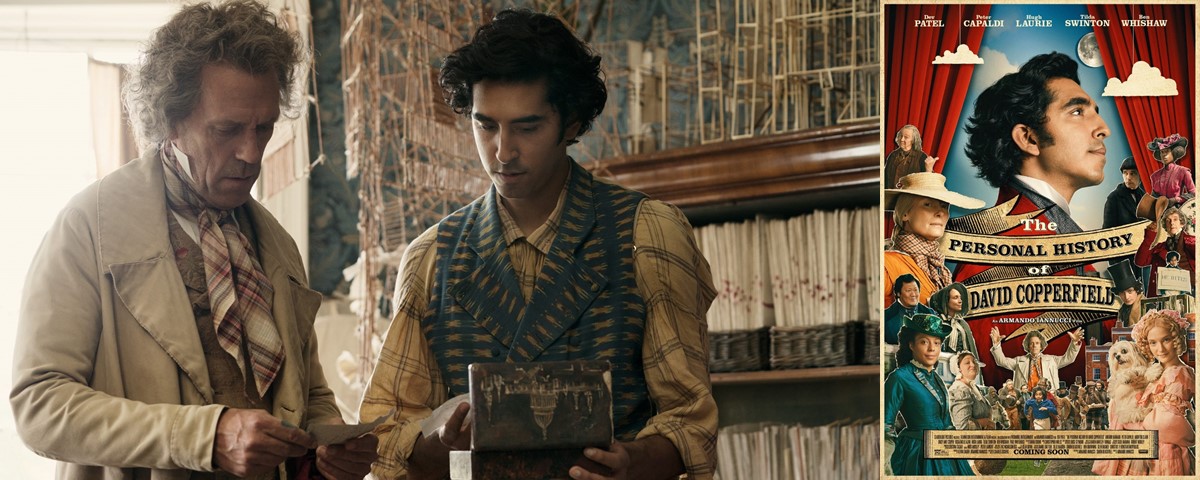 Wednesday 8th September 2021
Made in 2019. Director: Armando Ianucci; UK; 119 mins.
At school Dickens was hard work. This film emphatically is not. It's exuberant, witty and wonderfully alive. Dev Patel is an inspirational lead, supported with verve by Tilda Swinton, Hugh Laurie and many more. Amid the fun the film never strays from its essential link to a timeless morality tale.