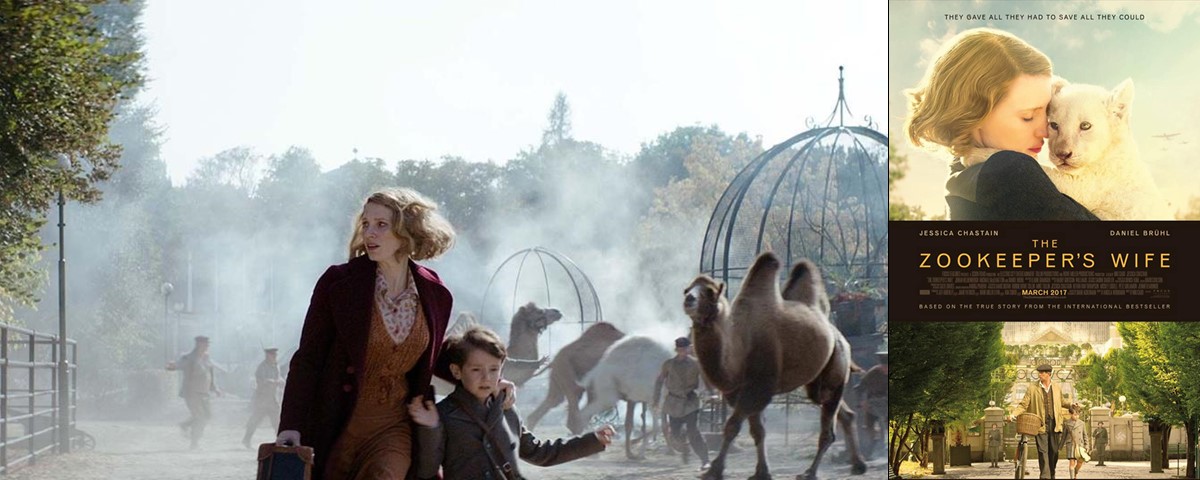 Wednesday 5th October 2022
Made in 2017. Director: Niki Caro; Czech Republic/UK/USA; 127 mins.
A compelling World War II drama based on the true story of a family that runs the Warsaw zoo. Horrified by the Nazi occupiers' persecution of Jewish citizens, they decide, at great risk to themselves, to try and smuggle Jews out of the ghetto and offer them sanctuary in the zoo.